New Hip Hop Song By T E C H  (Game Of Life + Interview)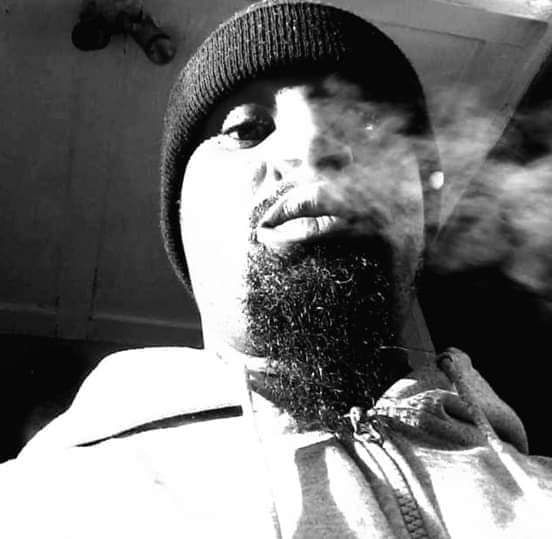 Welcome to T E C H's blog/Interview for his new song Game Of Life. Listen to this new banger and learn more about him in the Interview below ⬇
Interview
1. Who are your influences?  
My number one influence is God.
2  If you could compare yourself to an already established artist, who would that be and why?  
In all honesty, I can't compare myself to any artists. I've always wanted to make my own mark. I've definitely enjoyed other artists work, but... I've never actually derived any of my style from any of'em.
3. Who is your hero?  
My heroes are my Father, and Malcom X.
4. What do you think your listeners will get out of your music? 
What I guarantee my listeners is a man who's every bit as much a fan of Hip-Hop as he is an artist. I promise to never waste their time with "filler," or "fluff." Each bar will hold meaning. Each bar will have an explanation readily available. 
5. What were you thinking about when this song was developed?  
When I penned this particular song, I was honestly thinking about the parallels between this life we lead, and the game of football... from a gains, and losses aspect.. and just decided to expand the types of games to reach more people.
6. What made you want to get into the business? 
When Nas came through my alarm clock radio with "I never sleep.. cuz sleep is the cousin of death/" it impressed the fuck out of me, but also sparked a competitive nature somehow. It almost hit me like he said it in a battle, and I had to top it. I was 12 with a huge imagination. 
7. What is the most difficult thing you had to endure in life?  
In 2010, I lost my best friend, and an unborn child two days apart. It's the roughest hand life ever dealt me.
8.  What is the most difficult thing he's had to endure in the music industry? 
The most difficult thing I've had to endure in Hip-Hop was watching it be hijacked, weaponized, and pointed directly back at Black people.
Watching our own art be used to feminize our young men, promote sexual promiscuity/lack of self respect for our women, and opioid dependency to both is infuriating. 
9.  What do you hope to do with your music 🎤🎧?  
What I fully intend to do with my music is to entertain our people, but most importantly to heal, educate, redirect... and one day lead.
I want to show whoever makes up what is known as the "illuminati" just ONE nigga who is NOT afraid to die.
I would LOVE to spark a mass pilgrimage back to Africa. With the proceeds from music I fully intend on setting up loan institutions for minorities, workshops that vary from parenting to entrepreneurship, and every productive thing in between.
I fully intend to be murdered for my attempts to educate, and strengthen Black people.
10.  Are there any questions that your were expecting that I didn't ask and want to answer?
I appreciate the opportunity to express myself in this manner. Thank you.
Thank you for checking out John Johnson's new song Game Of Life.  Subscribe to T E C H  YouTube channel.
Leave a comment on this blog.  Share this blog with your friends. 🙏